This post has been republished via RSS; it originally appeared at: New blog articles in Microsoft Community Hub.
1. Navigate to https://portal.azure.com/#home
2. Click "Azure OpenAI"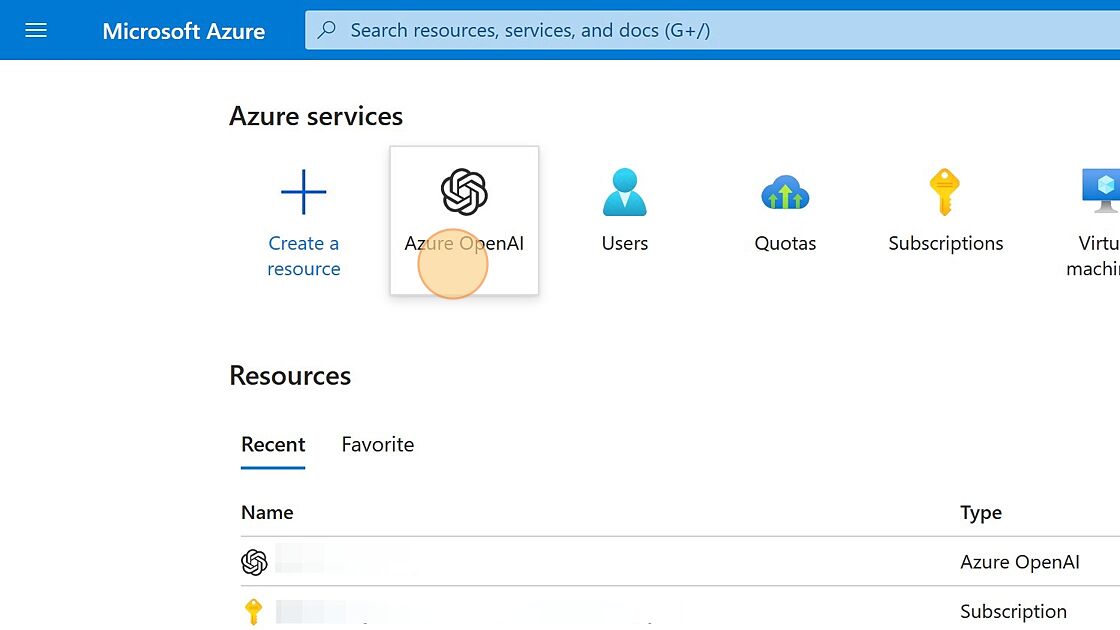 3. Click to open an existing Open AI Resource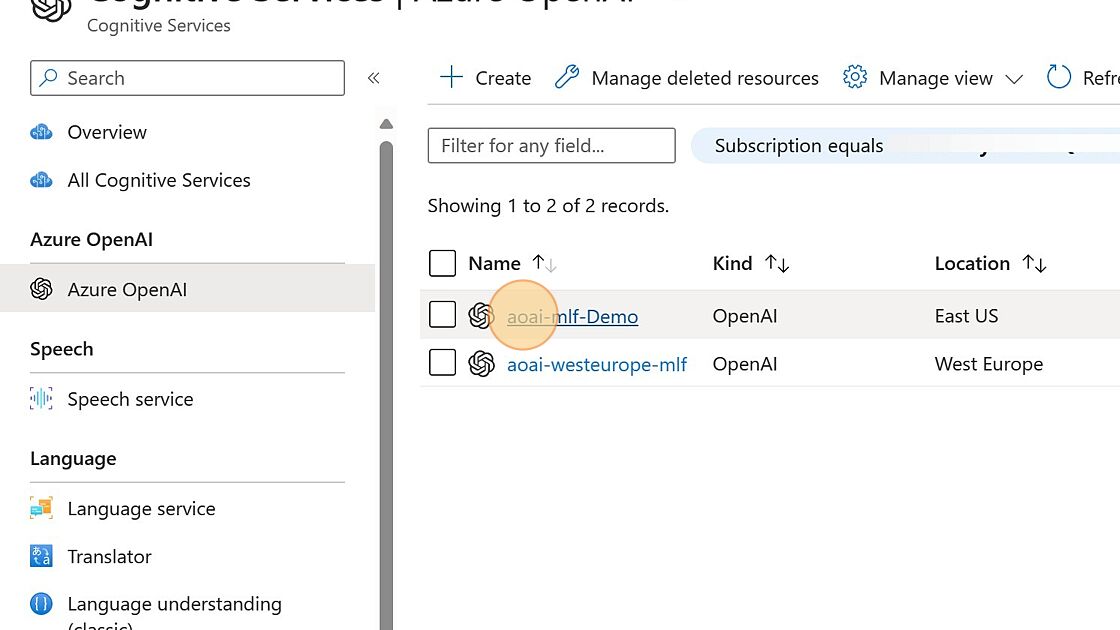 4. Click "Go to Azure OpenAI Studio".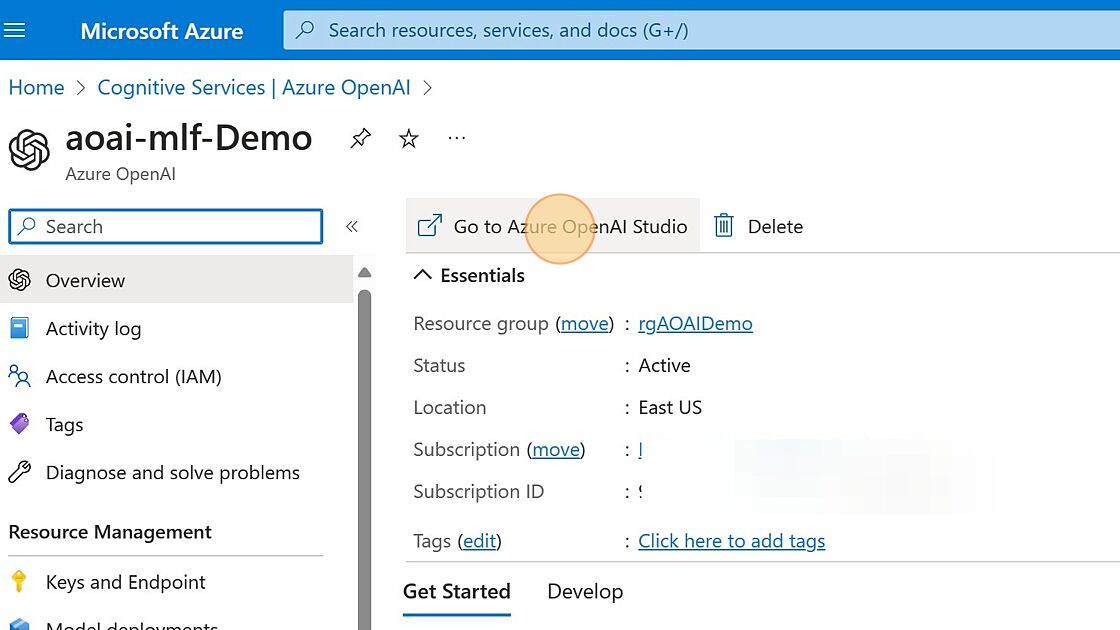 5. Click here to open the Chat playground.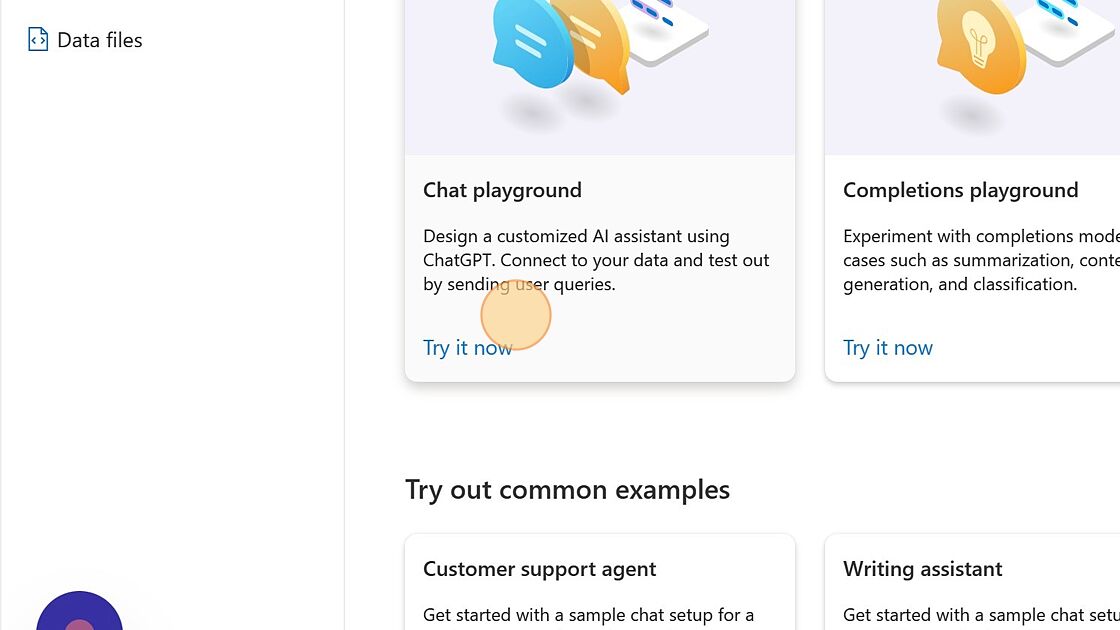 6. Click "Select a template"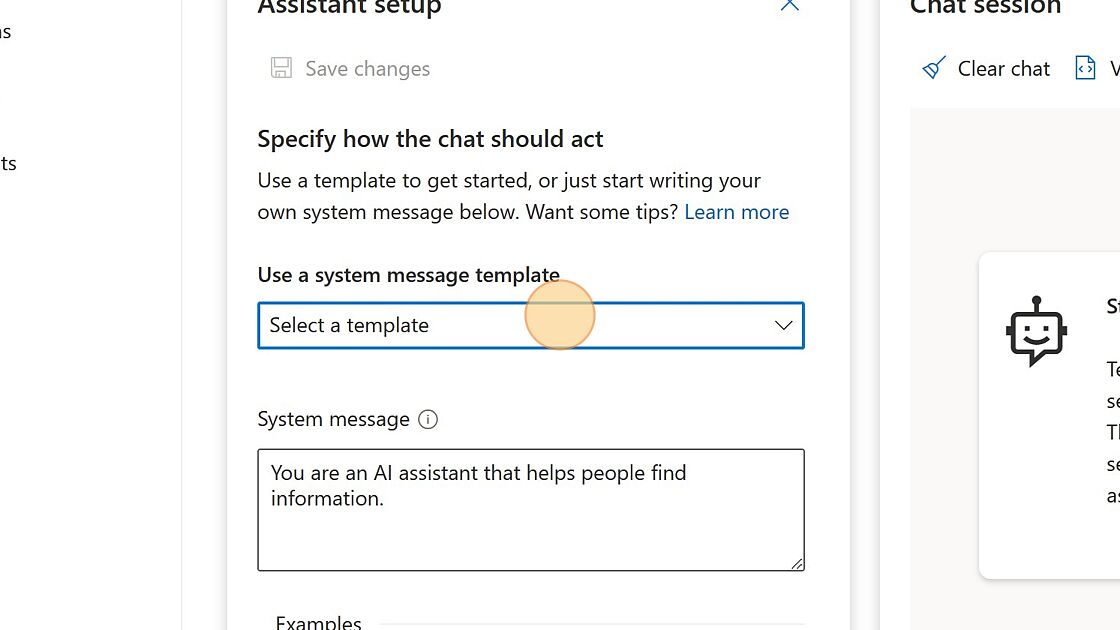 7. Click "IRS tax chatbot"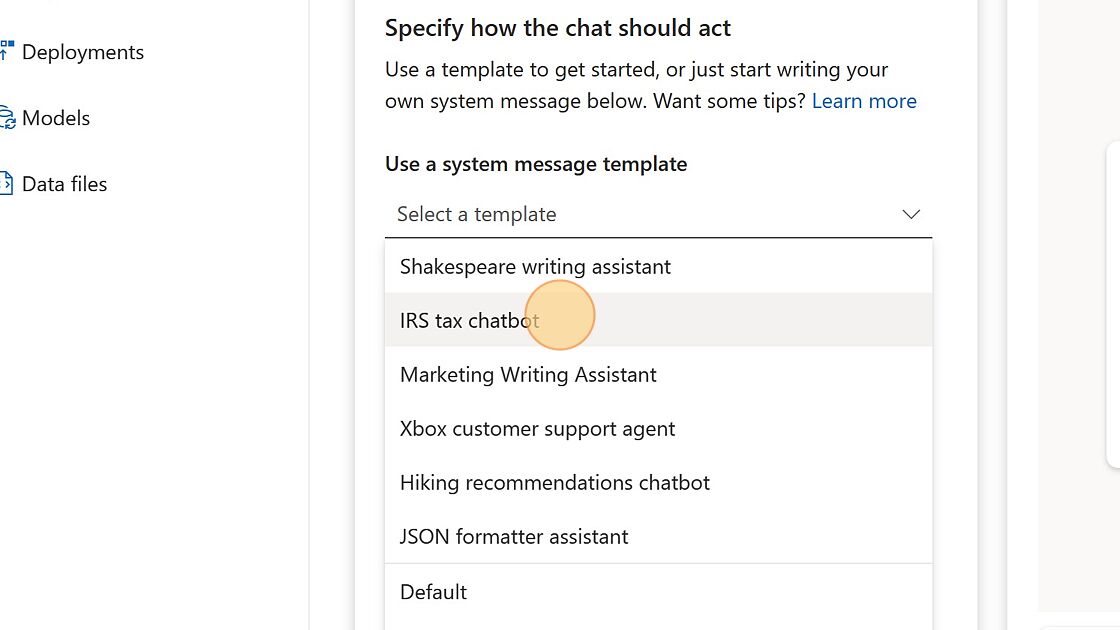 8. Click "Continue"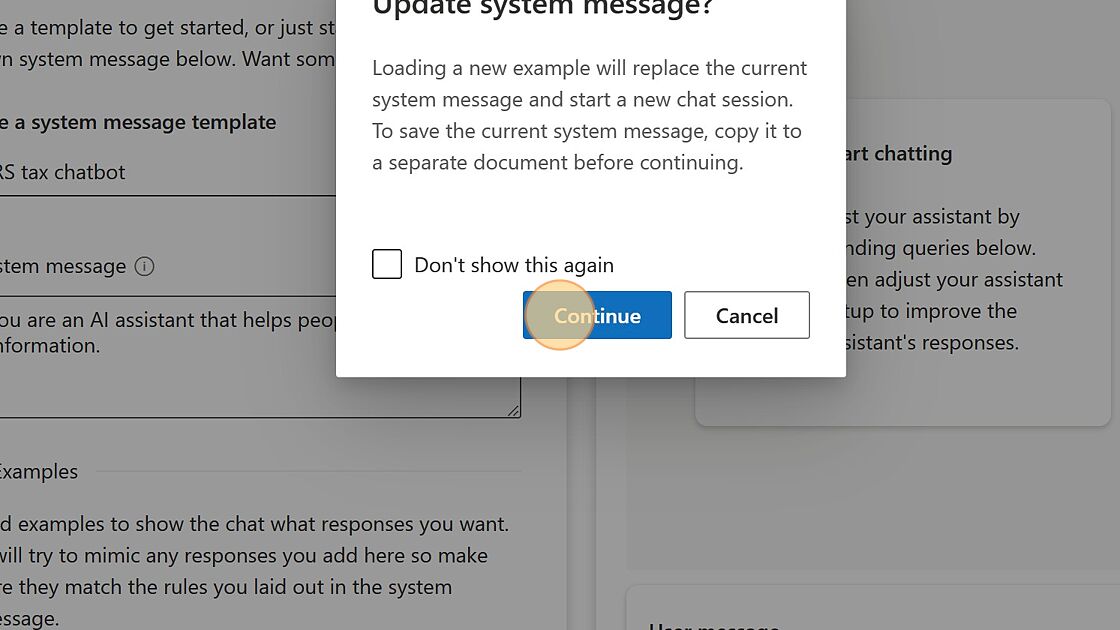 9. Click the "User message" field.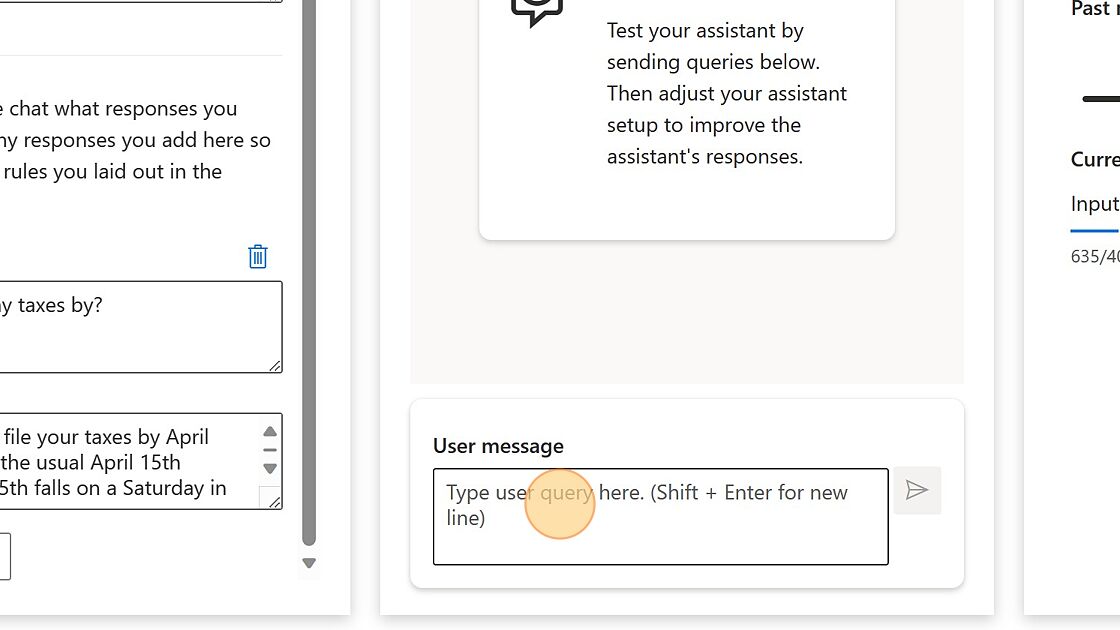 10. Talk to the bot and ask it some questions.